Radical reforms could help sex crime victims, says justice secretary
Scotland's justice secretary says he would not shy away from "radical" reforms if they would improve conviction rates on sex crimes.
Keith Brown said proposals for specialist sex crime courts and the abolition of the not proven verdict would need to go out to consultation.
But he said major changes could be brought in if consensus is reached.
His comments came after a visit to The Meadows centre for victims of sexual assault at Larbert near Falkirk.
The specialist facility was set up by NHS Forth Valley after the Scottish government decided that forensic examination suites should be moved out of police stations and into the community.
Earlier this year, a review group led by Lord Justice Clerk Lady Dorrian suggested there should be specialist courts to deal with the most serious sex crimes.
The group also said consideration should be given to holding trials with a single judge instead of a jury.
Mr Brown said: "If you were to change the law on corroboration, if you were to change the law on jury sizes, none of those things can be achieved without taking forward primary legislation.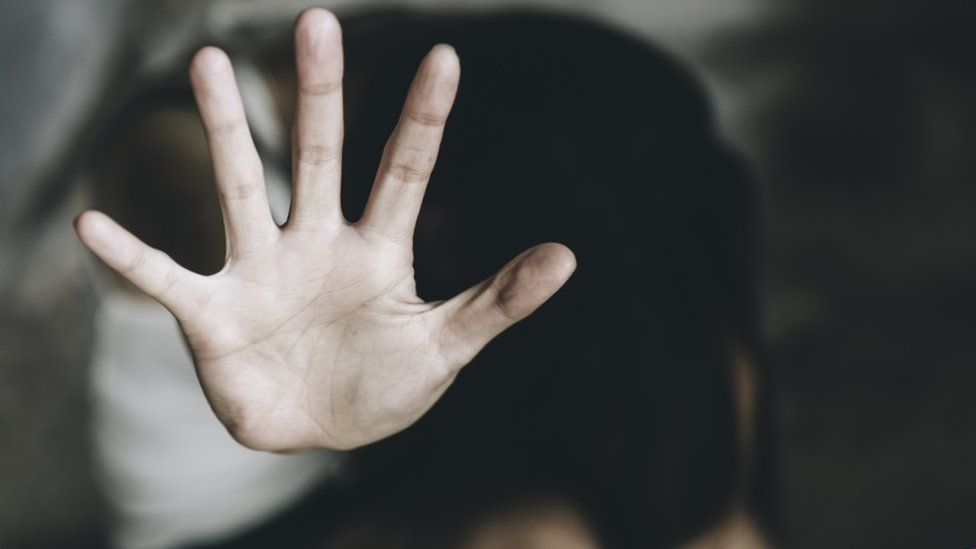 "That involves a lot of consultation, talking with partners, talking in the parliament as well. It needs to be a long and profound process to make sure we get it right."
Scottish government figures show that from 2019 to 2020 there were 2343 rapes or attempted rapes reported. Of the 300 prosecutions that followed, just 130 resulted in guilty verdicts.
Only 43% of rape and attempted rape trials result in a conviction, compared to an overall conviction rate of 88%
Miscarriages of justice
Mr Brown said: "The very low conviction rates suggest we'll have to do something quite different in order to improve that, if we're to serve the victims sufficiently well.
"We should not shrink away, if that's what's required, from possible radical action."
During the Holyrood election campaign in April, First Minister Nicola Sturgeon suggested it was time to consider ending the "not proven" verdict.
This is expected to win broad political support, but some lawyers regard the verdict as a safeguard against miscarriages of justice.
Mr Brown added: "It's something that's been the subject of consultation in the past, but it's quite clear there are different views on it.
"It's right to draw it into this area of work because it all hangs together – not proven, corroboration, the size of juries. We will take our time to consider that.
"I think we have to do something quite radical in this situation."

What is the not proven verdict?

Scotland, unlike most of the world's legal systems, has three possible verdicts in criminal cases – guilty, not guilty and not proven
The legal implications of a not proven verdict are the same as with a not guilty verdict: the accused is acquitted and is innocent in the eyes of the law
Not proven is seen by some as offering additional protection to the accused
But critics argue that it is confusing for juries and the public, can stigmatise an accused person and fail to provide closure for victims

The Scottish Conservatives' shadow community safety minister Russell Findlay said there was no need to consult further on the so-called third verdict.
He said: "Yes, we need to be careful, but the debate about not proven has been raging for years.
"There appears to be a political consensus, there appears to be a consensus for those representing victims of sex crimes, that the time is now. We should fix this wrong and improve the system."
The Law Society of Scotland said it would support change "that brought meaningful improvement for complainers and witnesses… provided the rights of an accused person are preserved".
'Great care needed'
Its president, Ken Dalling, said: "It will be essential to consider the full implications of any future proposals for reforming the criminal justice system.
"The not proven verdict, which has been the subject of much debate, is a long-standing part of the justice system and great care will be needed in considering any proposals for its removal."
Meanwhile, the justice secretary also praised The Meadows centre as a "beacon" of the model he would like to see across Scotland.
At the facility, victims can be examined by medics, interviewed by police and supported by nurses and voluntary organisations.
Police say it helps provide a safe and comfortable environment for people reporting sex crime.
Mr Brown added: "To enable victims to come forward, it is vital that they are treated with compassion, respect and are properly supported from the moment any sexual assault is reported."
source: https://www.bbc.com/
---
---